Informed and Willing Host of Nuclear Haste
Disturbing factors happening in Northwestern Ontario are the plans or contrived plans to make Ignace Ontario a Nuclear Waste Dump. But while the so-called leaders of this community are saying they are an "Informed and Willing Host", actual residents have a different opinion like William Marsh of Ignace who said: "Why should they have to put it here? Because we're in the middle of nowhere? Right? " Too many times leaders seem to forget there are citizens that pay taxes in their communities and "muffle" their voices to push and coerce something through, however, there is absolutely no benefit to any community member to have any kind of Nuclear Waste Dump in their back yard.
You may say to yourself, "Ignace is a long way's away." But you are fooling yourself because the need for these Waste Dumps is increasing as they push Nuclear Power as a viable Green source of energy, to the ignorant that is, because the mining, use and disposal of uranium is anything but, good for the environment. It is devastating. Sooner or later, they will be knocking on Gillies' and surrounding township's doors with this unique opportunity that will destroy our environments, making our areas unlivable, destroying our water tables and lakes. Remember, the Artic Water Shed covers our area.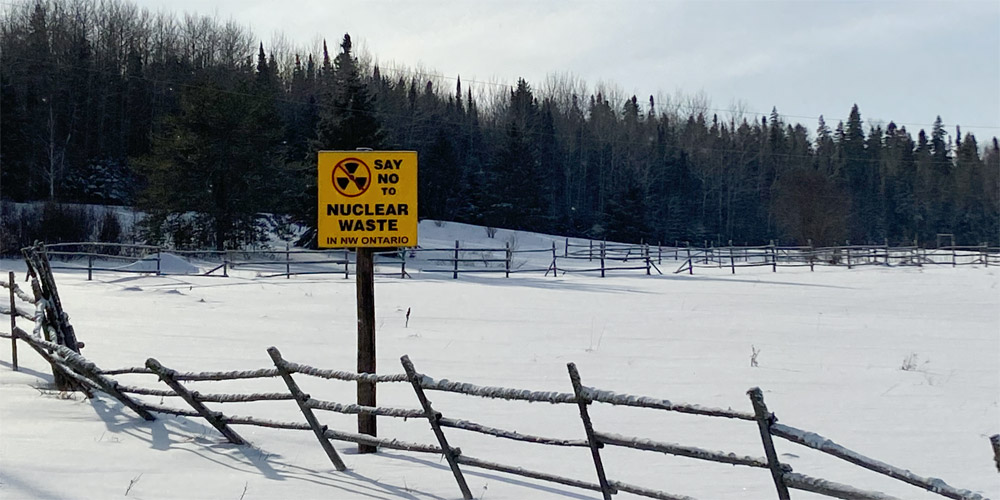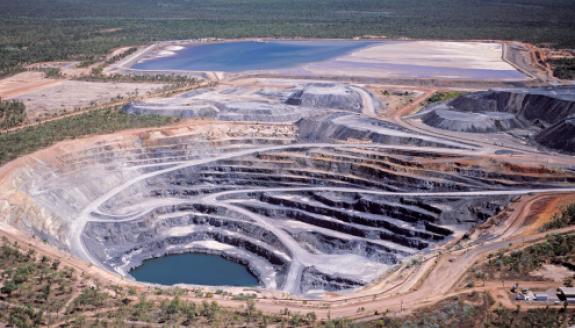 The picture above shows the devastation of strip mining in the Athabasca in Alberta, and is nothing but pretty, not to mention the destruction of habitat, topsoil, and brokered land deals essentially stealing Indigenous lands. These are the real stories of the destruction of Canada, and the strip mining for gold in Northwestern Ontario that causes water contamination. The culprits are Billion Dollar Corporations that promise little and leave waste lands in their wake. Their Advocates are many and in the lobbies of our federal and provincial governments coercing this destruction forward.
The picture below shows all of the strip-mining operations in the Athabasca Basin and surrounding districts. This gives you an idea of the devastation being promoted in the corridors of our governments, Municipal, Provincial and Federal. Do not fall for their false promises of prosperity that basically ruin the environments in which we live in attempt to push us towards major centres, or worse, temporary detainment camps.