Lockdowns are a Plague upon Small Business
A Harvard study reveals quote; "Small businesses, those with fewer than 500 employees, are 98% of the businesses in America. They are responsible for 62% of all U.S. jobs. Fully 89% of these small businesses employ 20 or fewer employees. They are the backbone of job creation and an expression of American enterprise, entrepreneurial spirit, and individualism. You will also notice on the graph below that the latest stimulus payments appear to have had little to no impact on the ability of small businesses to stay open." end quote. See the chart from the Harvard study below.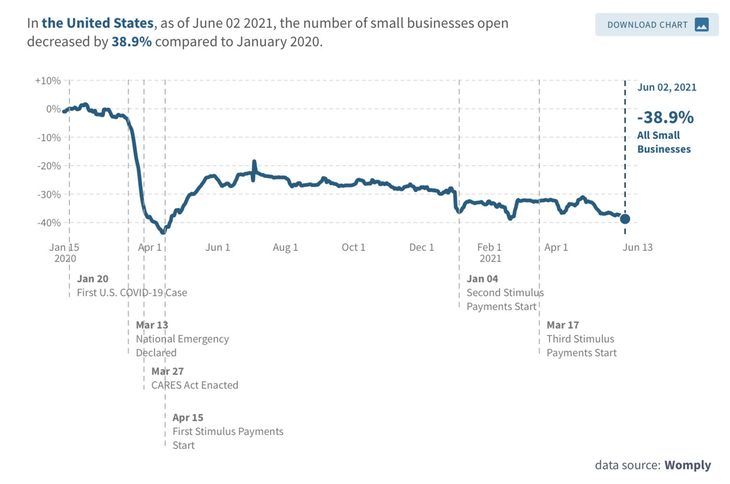 Lockdowns are a Plague upon Canadian Small Business as well
According to BBC, Toronto's lockdown was the longest in the world, and the Thunder Bay District Lockdown (which included Gillies) was closely mirrored to the Lockdown in Toronto. A great example of "quarantining the healthy". If you think this is a polarization issue between the Liberals and the Conservatives, remember, Ford is a Conservative and both parties were on the same page when it came to lockdowns.