The Loath Boat, Infecting another Run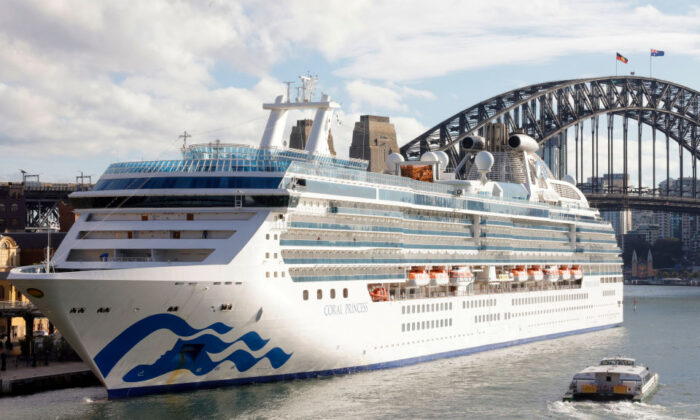 Allegedly, 800 covid infected passengers were aboard the Majestic Princess cruise ship docked in Sydney, the capital of New South Wales (NSW), carrying 3,300 passengers and 1,000 crew, cruise operator Carnival Australia told reporters on Nov. 12, 2022. Curiously, none of the staff or crew were infected as the report boasts that the staff and crew were fully vaxxed. However, there was no indication whether those who were infected were vaccinated or not, but given how many people succumbed to this vaccine, and is most likely a prerequisite for boarding, I would venture that many of these 800 people were vaccinated. Vaccine injury or covid 19? One can only speculate; however, this is another attempt to produce the false need for restrictions, masking and lockdowns.
As far as this report goes, it would have to be taken as a superficial report obviously biased in favor of the globalist agenda, via the WHO and its redefinition of a pandemic before the declaration of the pandemic in 2020. How convenient, or maybe they had a crystal ball. In any event, now that a major percentage of the world has at least 2 doses of these vaccines, and in Australia it would be closer to 3 doses of these covid vaccines per 100 people, it would be safe to say, that of these 800 passengers tested positive for covid via our trusty antigen/PCR test, 80 to 90 percent of them had at least 2 vaccines. This would show they are "gaslighting" for more people to take the full doses of these waning vaccines as to providing at best, temporary protection, if any protection at all. Further, the PCR/Antigen testing has not proven very accurate and would be better retired as a diagnostic tool and used for its original purpose, like the analysis of molecules or the epitomes used for CSI like television series where only the imagination is the limit, or should I say, imaginary fear.